Homes under contract surge in MRED's markets June 9, 2020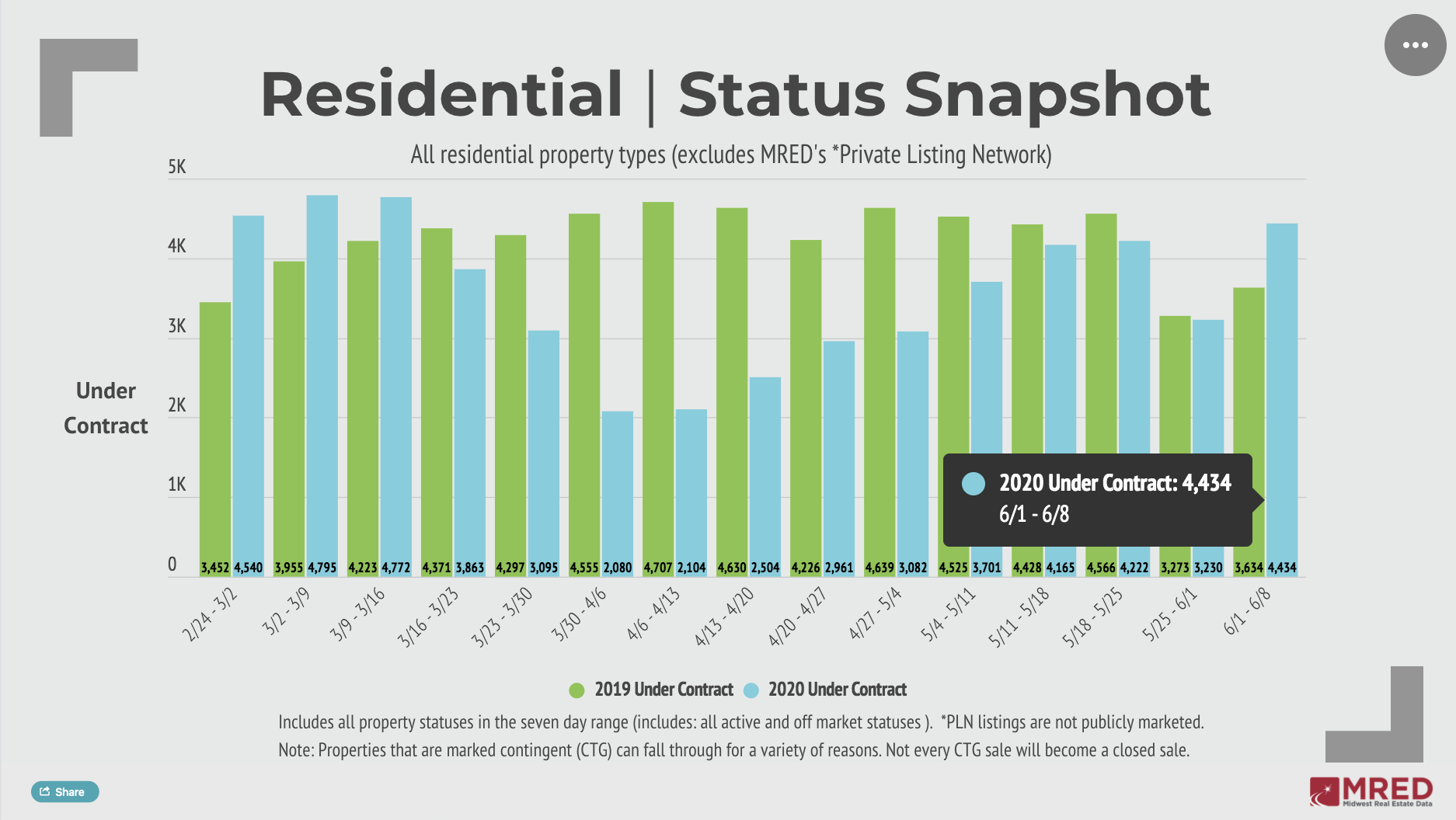 MRED's Weekly Market Snapshot showed strong consumer interest in early June, with homes under contract surging 22 percent over previous year numbers. For the week of June 1-8, 4,434 homes went under contract in MRED's service areas.
Among other highlights:
New listings were only off of previous-year numbers by 18 percent.

Open houses are back in a big way. Three were just 238 scheduled open houses the week of march 23. For June 1-8, there were 2,692.

Median prices remained relatively flat, declining just $1,000 year over year.
MRED releases housing data every Tuesday to help subscribers gain better insight into what's happening in the real estate market.